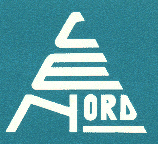 les Constructions Electriques du Nord

Les Constructions Electriques du Nord datent de 1885! On y construisait des machines électriques tournantes, il me semble même y avoir découvert un jour au plus profond de l'atelier une antique dynamo "GRAMME". Les villes de LILLE, ROUBAIX et TOURCOING se sont développées de manière exponentielle au siècle dernier grâce à l'industrie de la laine. Lorsqu'au début du siècle, les machines à vapeurs furent remplacées par les moteurs électriques plus souples d'utilisation, de nombreux ateliers de construction de machines tournantes comme CEN se developpèrent dans la région.
This company was fonded in 1885! it manufactured electrical motors and generators, if my memory is correct, I yet discovered an old "GRAMME" dynamo forgotten in a dark place of the workshop. The fantastic growing of Lille, Roubaix and Tourcoing (in the north of france) came from wool manufactures in the 19° century. At the beginning, the woolling Mills were moved by steam power, after replaced by electric motors more easy to use. I think it was the origin of CEN's birth.
C'est en fait René DEGETEER ingénieur chez CEN et professeur de calcul chez IDN (école d'ingénieurs du nord) qui m'enseigna mon métier. J'ai commencé à concevoir des moteurs et ensuite des alternateurs, vers 1970 j'étais sécialiste des alternateurs "sans bagues ni balais".
A cette époque, les micro ordinateurs n'existaient pas, et les calculs se faisaient à la main et à la règle ( du même nom !!! )
J'ai retrouvé l'une des centaines de pages de calcul de ce début de carrière, et je vous la reproduit ci-contre, elle est datée du 30 Septembre 1971..

I learned my job with Rene DEGETEER he was my Master, I began to conceive alternative current motors, in a second time I made alternators and became a brushless alternators specialist.
At that time, personal computers doesn't exist, and we where obliged to employ slide rule, I have reproduced on the right side, a copy of a page of my calculation book !!!
---

Sur la photo ci dessus, mon premier fils (excepté Olivier) un moteur asynchrone double cage de 125 ch.
On this picture my first child (excepted Oliver) : a 125 HP double squirel cage 220/380V 50Hz 1500RPM.
---
L'une de nos spécialités était la fabrication des moteurs immersibles, ces derniers étaient en majorité destinés à équiper des pompes de relevage produites par la société UNITEC, cette dernière exploitait un brevet américain "WEMCO" qui rendait la pompe "imbouchable"
je ne sais pas si elle existe encore de nos jours.

One of our specialties was making of waterproof motors, it was employ to fitt water pump made by UNITEC Cie, that one was exploited a licence named "WEMCO" of american firm.
I dont know if it exist today.
---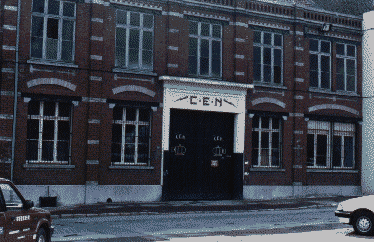 J'ai pris cette photo en 1989, à cette époque la société CEN avait fermé, derrière le carreau cassé de la première fenêtre à gauche du premier étage se trouvait mon bureau. Lorsque j'était encore chez CEN, cette vue aurait été impossible car la rue "du chateau" était encore entièrement bordée d'usines de part et d'autre.

I took this picture in 1989, at that time the company had finished to produce; behind of the first windows from left in first floor (with a broken glass) was my office. During my activities in CEN this wiew would be impossible, because the street was completely shutted by the very numerous factories.
---
Member of UK HyperBanner
Membre de France HyperBanner
---
LinkExchange Member
---
Last Revised on / Dernière mise à jour: Juill 2002
---
---